I'm using 1.3.
I noticed that Hive-related error occurs whenever I try to create a online feature group with 5 string columns.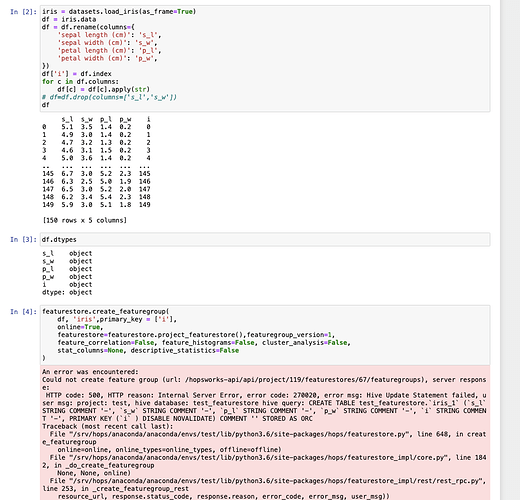 This problem appears whenever online=True regardless off offline is False or True.
After checked out the syslog, i noticed that a Hive table with that name had already been created, and it was indeed listed in DataSets/featurestore as iris_1 but not listed in the Feature Store list.