Hi,
using hsfs on my local machine I created a feature group and save a dataframe with the following code:
fg_target = fs.create_feature_group(
    name="target",
    version=1,
    description="customerID, Churn",
    online_enabled=False,
    time_travel_format=None,
    primary_key=['customerID'],
    statistics_config=None

fg_target.save(data_prep.target_table)

The PySpark Job is successfully created, however it fails after ca. 30 seconds.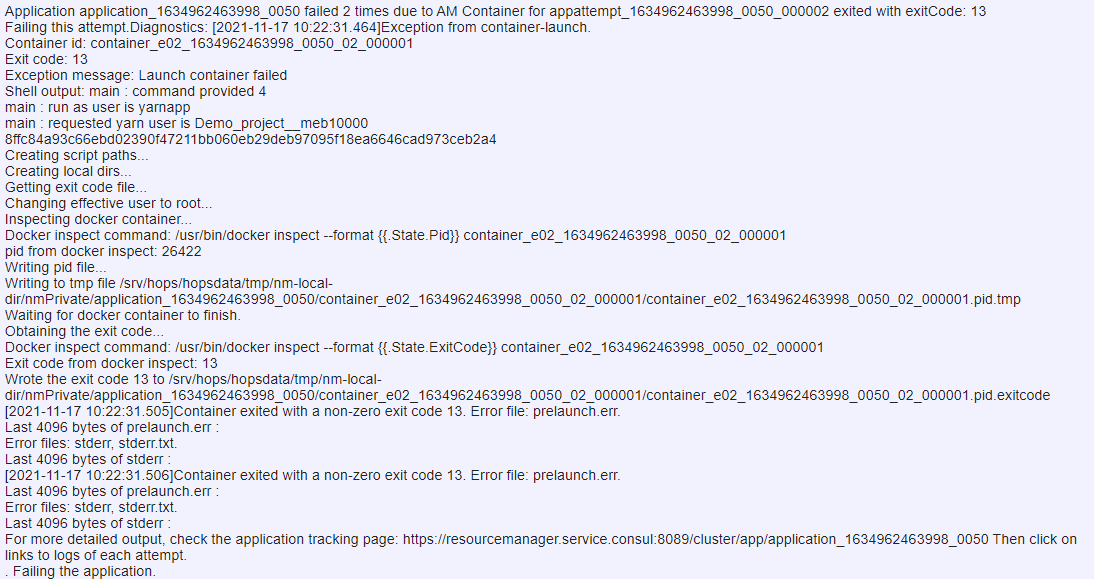 Similarly, PySpark Jupyter notebook crashes just after executing "import hsfs" command: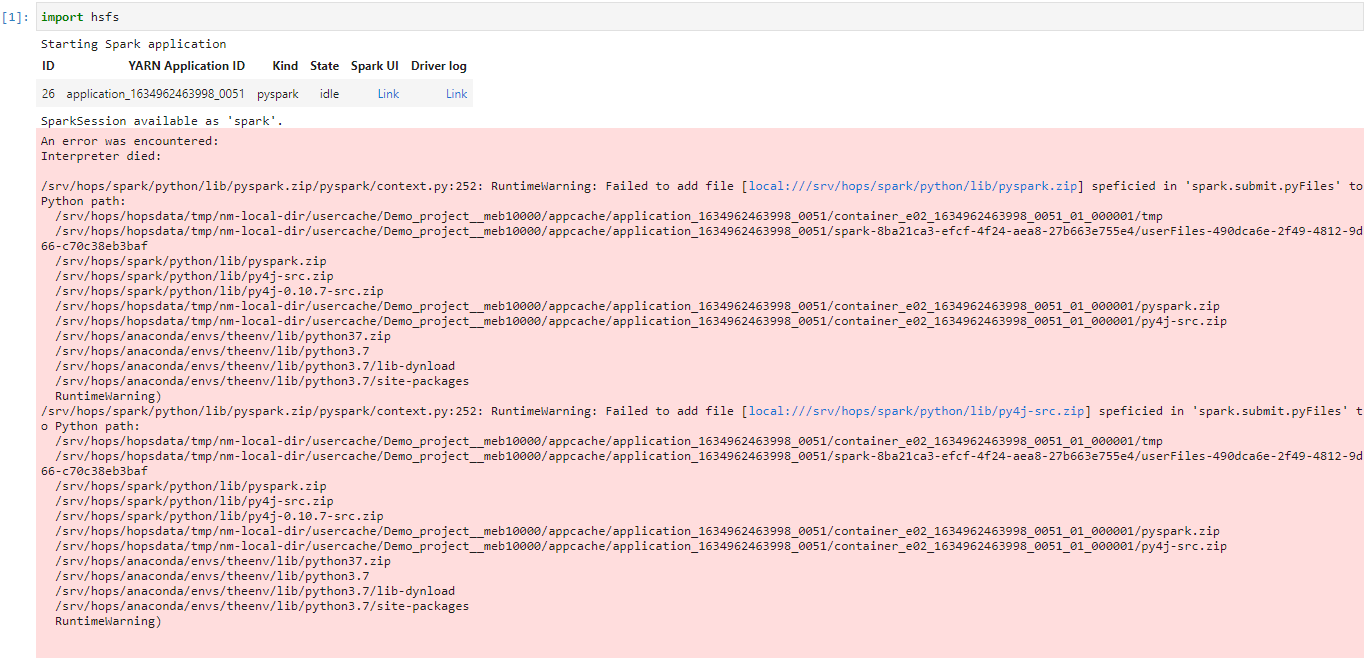 What could be the source of this problem? The Hopsworks version we use is 2.2, hsfs library 2.2.21.
Regards
Kristof