Hello together,
I have a DataFrame that looks like this: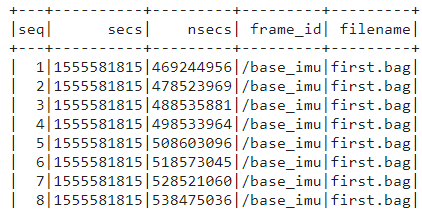 And I created a FG that has the following configuration: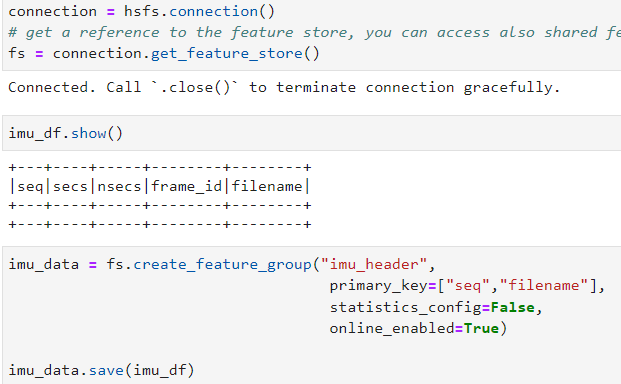 Now i want to insert the DF into the online FS of the Feature Group. When i try this:
connection = hsfs.connection()
fs = connection.get_feature_store()
imu_header = fs.get_feature_group("imu_header", version = 1)

imu_header.insert(df, storage="online")

i get no error, but there is no data inserted into the Feature Group. Im Pretty stuck right here. Are there any suggestions what I could be doing wrong ?
Kind regards
Alex